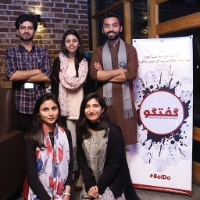 Pukaar community is an organization that is committed to breaking stereotypes regarding mental health and has been working tirelessly over the years to create an atmosphere that values your mental hygiene.
Devoted to their goal, a venture with the name of "Guftago" was arranged for by Pukaar that revolutionized the way therapy was originally perceived as, introducing the concept of group therapy for the first time in Pakistan.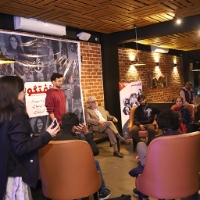 The event went along the idea that can be perfectly summed up with our tagline:
Ayo keh do wo sab kuch
Jo kehna chahte ho
Par keh nhi pate ho
Ayo k mil kar gham bant lien
Ayo k mil kar khushyian samait lain
Keh dein wo sab kuch jo chupa kr bethe hain
Band kitabon me daba k bethe hain
Khol dein wo dil k raaz jo sadion se sambhale hain
Tor dein wo tale jo zabaan pr bhande hain
Keh dein k jo bhi hai dil me
Na sochein kon kia kahe ga
Samjhein k apne samajh lein ge
Phir dil khol kr keh de
Jee bhar kr jee le
#BolDo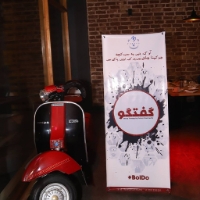 While Pukaar previously had been working on dealing with situations individually, Guftago was aimed at helping a batch of people by gathering them together under the moderation of our team member, Haris Ahmad Khan.
The conference was set out in Johar Town where around 15 participants participated in different activities which were covered by several bloggers who were present there with us.
The activities were aimed at as a means of catharsis for our participants; such that they could find a way to release their repressed emotions and experience relief One of such activities was making people wear blindfolds in pairs and having them to express their feelings. This was not only a let out but a perspective and understanding of another person's sentiments, as each person attempted on guessing their partner's personality based on what they heard.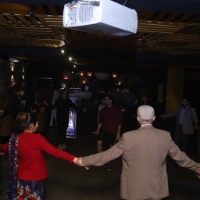 Stories on how fear coming into play can be damaging for oneself were told; perspectives on how sometimes even your happy moments can turn out to be distressing for you were shared; experiences on how expressing your pain makes you stronger were let out.
It might sound surprising to people headon, but it was astonishing to see participants being more comfortable sharing conveniently with strangers instead of people to who they are close.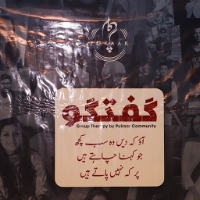 Many people in Pakistan are unaware of the fact about how group therapy could help improve one's mental health by interacting with different types of people and listening to their problems. You may not realise, but talking to people with the same problems as you can be just the mental health solution you might be looking for.
Such initiatives are important in encouraging people to change the way they think and perceive the world around them, to indulge in childish activities that set them free from the society's expectations and gives them an opportunity to truly express themselves.