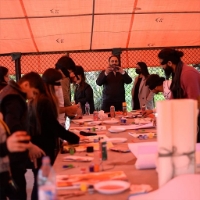 Mehav Therapy is a project of the Pukaar Community aimed at providing a therapeutic artistic pursuit to help people cultivate psychological wellbeing.
Being the pioneer of Art Therapy in Lahore, Mehav organized their workshop with the name Art Retreat on 30th January, 2020.
A healthy number of people attended the session to add color to their life, experiencing the escapade from one's routine stress & anxiety.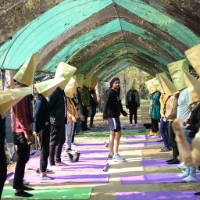 The workshop began with paint therapy, where we helped participants find themselves in various techniques like coloring, doodling, sculpting and carving. Feedbacks on the final pieces were provided to ensure that most out of activity was taken.
Drama and Dance therapy followed which encouraged members to tackle what they fear head on and create safe spaces for themselves where they can move in freedom & tranquility.
Acting & Music therapy were further down the list that helped people catch on the rhythm and manifest feelings along melodies and movement.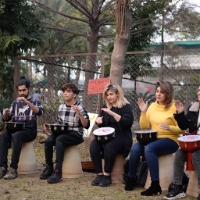 A PR campaign for Art retreat was also run in collaboration with Team Digital Khokha in a unique and creative way that helped Mehav stand out to its audience. Around 20 bloggers & influencers were taken on board as part of the campaign and were given gift boxes on our behalf
The recipients of our art boxes were delighted with the artistry. One such receiver of the package, @Laraib_rashid wrote,
"Such a creative package it is! Impressive"
Blogger @ghania.sohail also expressed her excitement for all the different types of therapies Mehav offered at Art retreat, showing her particular enthusiasm for Drama Therapy.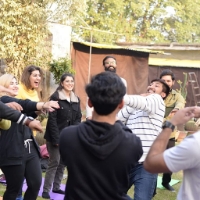 For the range of therapies Mehav provides, which include dance therapy, drama therapy, cooking therapy, planting therapy and much more, artworks that represent each type of therapy were crafted and sent accordingly to inculcate the idea and value behind the work Mehav does to our audience.
This way, we successfully incorporated a visual description of the concept underlying Mehav and the potential impact we can create should you choose to participate in these activities alongside Mehav.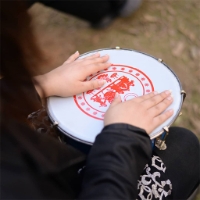 These creative memos linked up people to the heart of Mehav and created awareness for our organization in a stirring way that helped the audience connect with us in a more meaningful way.
Does this make you wish to experience something new for yourself too? Reach out to Mehav Therapy & explore the whirlpool of art and creativity.